INTERNATIONAL PURCHASES FOR ONLINE PRODUCTS WELCOME
We do not ship Herbs, Supplements or Physical Products at this time
(Sorry! Local Pick Up Only)
For new orders, a new free account will be automatically activated under your email address so you can return and access all your purchases.
When you purchase any of our products we will automatically create a one-time free health shop account for you so you can view all your past purchases.
As part of this free service, we automatically set you up with a free VIP Subscription. Check your email to confirm your subscription and consent to receiving future communications from Dr. Maryam.
We take data privacy very seriously. Your information is protected in accordance with our Privacy Policy. You can unsubscribe at any time.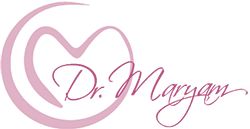 We Protect Your Privacy
Satisfaction Guaranteed
Your Data is Safe With Us